---

Sprouting from our 2012 grassroots introduction to the Medical Marijuana community in the North Seattle neighborhood of Greenwood as 206North Medical, we've grown and matured in our mission and ideals. Now branching off with the WSLCB and evolving into WA State's recreational scene we're excited and proud to introduce,
​Cannabis Provisions Inc., a licensed I-502 retail store that provides cannabis products, it's associated accessories and paraphernalia to residents and visitors of the North Seattle, Richmond Beach, Shoreline, and Edmonds area that are 21 years of age or older.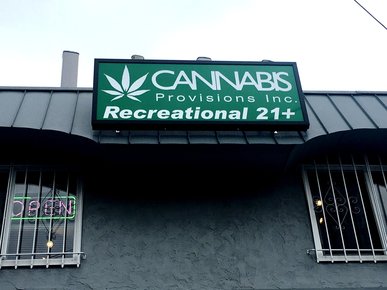 Culture is simply a shared way of doing something with passion and our culture is the foundation of our company. We've gained so much knowledge in regards to the Cannabis Culture over the years; Now that we're open and able to share it at this amazing level, it's definitely something we look forward to everyday. We've met & we're able to help so many wonderful people along the way that we're even more excited to meet the many more interested in the recreational Cannabis experience. So, whether you're a Cannaisseur, return user, or new to the scene in general, stop by, say "High!" & let our friendly and knowledgeable staff provide you with any information you may have in regards to any regulated I-502 Cannabis products, paraphernalia & Cannabis related activities.
---

With over 3+ years of experience in the Washington State MMJ scene we've actively been involved in the development and growth of the Seattle cannabis industry. An excellent example of this would be that we were one of the first MMJ collectives to enforce full spectrum microbial testing with our growers to ensure top quality flowers and concentrates, which has now become a standard and regulated practice in the cannabis industry. Quality over quantity has and always will be the cornerstone of our company. We strive to bring you the best products that the Washington Cannabis Industry can provide and are constantly working with our Vendors & Processors to make sure offer a wide variety of merchandise to enhance your recreational cannabis experience.
In replacement of our PUFF PUFF PERKS loyalty cards
we're doing an online loyalty rewards program!
Click HERE to sign up now. Every 10 visits gets you 15% off.

One check in per day. Not to be used or combined with any other promotions.

Ready to go on a Trip?!
Check out our STRAIN REVIEW PAGE
For some fun Adventure Time with Cody!

---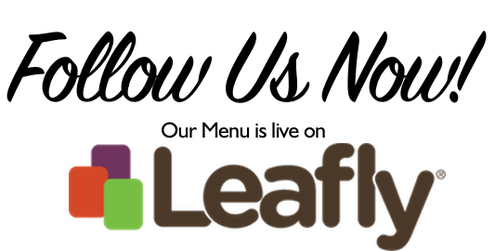 We appreciate your Patronage!
" A customer is the most important visitor on our premises. He is not dependent on us, we are dependent on him. He is not an interruption in our work, he is the purpose of it. He is not an outsider in our business, he is part of it. We are not doing him a favor by serving him, he is doing us a favor by giving us an opportunity to do so." -Mahatma Gandhi
​
---
---
Your Brain on Drugs.